Sports
Press Releases & Articles 286 - 290 of 324
Top Seeds Flourish In Hardcourt Champs





9th April 2008 - Views: 1146

Number 3 seed Joshua Crowe celebrated with a hard-earned victory over the tournament's top seed Marinko Matosevic in the Men's Singles Final. Crowe was easily overpowered in the first set, but he dug deep to record a memorable 2-6 7-5 7-5 victory over the tournament favourite.
Local Boys Shine In Optus Junior Tour





9th April 2008 - Views: 1184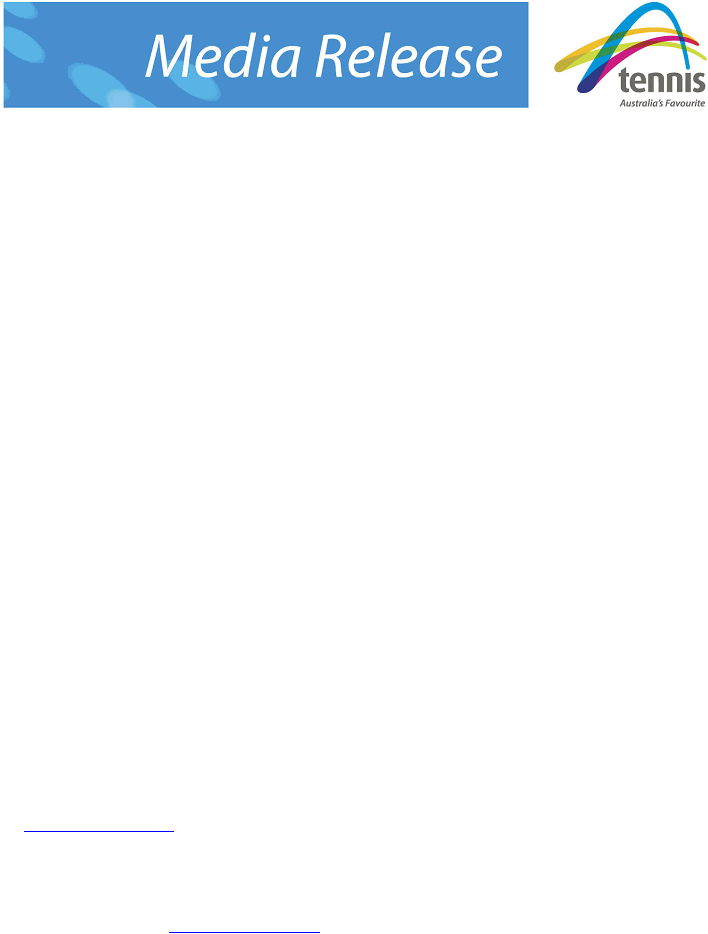 In the 2008 Frankston Junior Masters, local teenager Ashleigh Janke from Frankston won the Boys' 18 Singles title, easily accounting for opponent Jordan Milburn 6-1 6-1 in the final.
An Evening Of Firsts At Tcav Awards Night





9th April 2008 - Views: 1157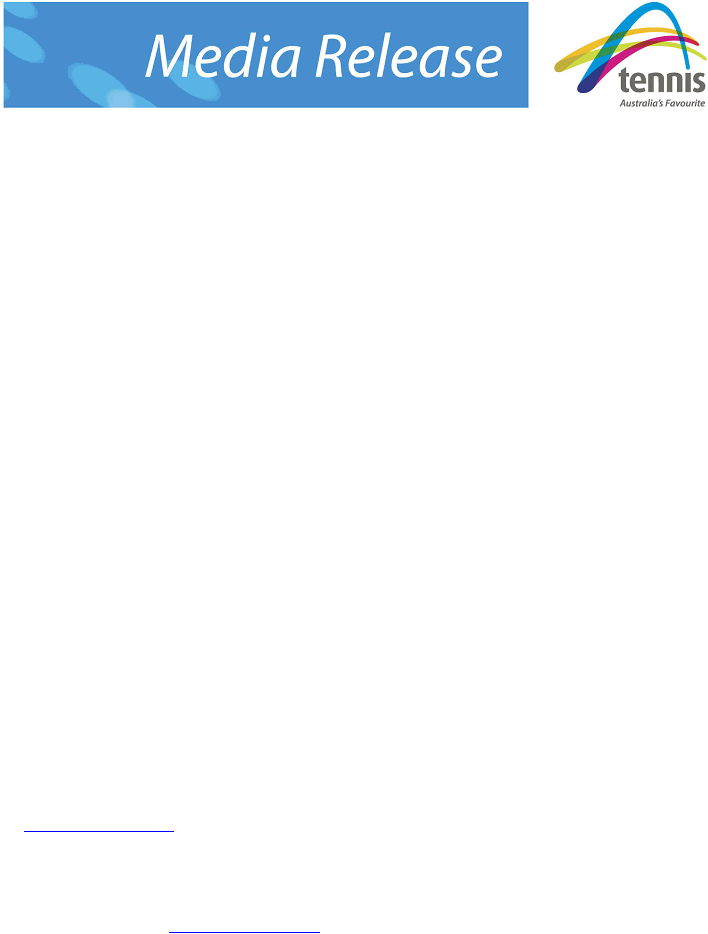 The TCAV Awards Night is an annual event that seeks to acknowledge the achievements of Victoria's top coaches, and for the first time in its illustrious history, the top prize for Club Coach of the Year was awarded to joint winners, with Greg Gunn from Fountain Gate Tennis Club and Nick Board from Sale Tennis Club sharing this year's honours.
Western Australian Kids Say 150,000 Is A Great Number!





9th April 2008 - Views: 1098

The unique program now boasts 150,000 children nationally having fun, improving their motor skills, making new friends, saying no to sedentary activities after school and developing a lifelong love of being physically active.
Wa Kids Say 150,000 Is A Great Number!





8th April 2008 - Views: 1065

150,000 children around Australia are now playing sport, games and activities after school in a safe, fun and structured environment.