Sports
Press Releases & Articles 301 - 305 of 324
Anaconda Adventure Race Augusta - World Records Broken





7th November 2010 - Views: 1503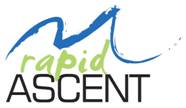 Adventure racing pits the best athletes of all backgrounds against each other to determine the ultimate all round athlete. It's fast, it's furious and definitely not for the faint hearted.
Beach Volleyball





5th November 2010 - Views: 1112 Come and witness our best junior athletes fight it out for the coveted championship at Sth. Melbourne Beach this Sunday 7th November.
Coastal Clash Wa - Event Launch





5th November 2010 - Views: 1036

On the eve of the Anaconda Adventure Race in Augusta, Rapid Ascent is pleased to announce the launch of a new multisport event in Western Australia called the Coastal Clash.
One Month Out From Sydney Telstra 500 Marked With V8 Supercar Floating Off Bondi





3rd November 2010 - Views: 995

"We regularly use jet skis as part of our fitness regime to improve our instincts and reaction timings so we thought we'd come to Sydney to show off some of our tricks to get everyone geed up before the upcoming race.
The Asian Awards Winners List





3rd November 2010 - Views: 1208 Sachin Tendulkar, AR Rahman, Vijay Mallya, Yash Chopra, George Alagiah OBE were all announced winners at the inaugural Asian Awards 2010, in partnership with Lebara, on October 26th at The Grosvenor House Hotel, Park Lane London.