Sports
Press Releases & Articles 316 - 320 of 322
K-swiss Celebrates 2010 Ironman World Champion Mirinda Carfrae





12th October 2010 - Views: 720 Iconic California Sport footwear and apparel brand K-Swiss is thrilled to congratulate Mirinda Carfrae, Andreas Raelert and Julie Dibens on their respective first, second and third place performances in K-Swiss footwear and apparel at the 32nd Ford Ironman World Championship in Kailua-Kona, Hawaii on Saturday, October 9th.
Bathurst Winners Hit Sydney Harbour - Monday 11am





10th October 2010 - Views: 584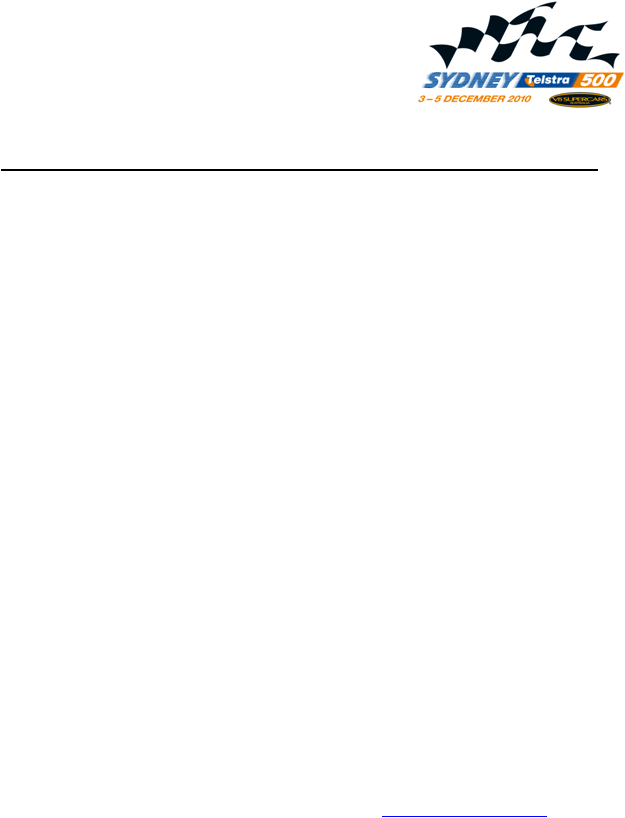 The dust will have barely settled on the Mountain before the first and second place pairings of the 2010 Supercheap Auto Bathurst 1000 arrive in Sydney tomorrow to tear around Sydney Harbour onboard a jet boat.
Denmark Adventure Race Epic 200km Journey Finishes





10th October 2010 - Views: 678

The Denmark Adventure Race was held over the weekend in the Great Southern Region of Western Australia. 120 inspiring competitors raced over 200km in a unique discovery of this beautiful area of Australia.
Crusaders Kick Off 2012 with a Win





25th May 2012 - Views: 957 On a greasy pitch the Western Crusaders take on the Rangers
WKA World Title Fight May19TH In Sydney: It's War!





22nd June 2012 - Views: 1298 Stone Cold Steve Moxon the most exciting, explosive and entertaining fighter to emerge from Australia in a decade