Boating
Press Releases & Articles 11 - 15 of 67
Al Mcglashan Collects His Evolution Strikezone 600





10th February 2010 - Views: 1720

Aussie fishing personality Al McGlashan has jumped on board with Evolution Boats, taking ownership of his very own Evolution Strikezone 600.
Romance Your Valentine At Docklands





10th February 2010 - Views: 1185 Waterfront City Marina at Docklands brings the romance of boating together with the delights of luxury dining for the perfect Valentine's Day this year.
Geelong Boating Expands Its Whittley Offering





9th February 2010 - Views: 1259

Whittley Marine has appointed Geelong Boating Centre as a Whittley Sea Legend and Clearwater Dealer, adding to its established range of Whittley Inflatable Boats.
National Maritime Museum Grant For Children's Paddle Steamer Exhibition





5th February 2010 - Views: 1280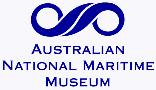 With the assistance of $6105 funding from the Australian National Maritime Museum, historians from the Mannum Dock Museum of River History are designing an upcoming children's exhibition entitled "All Steamed Up".
Australian Surf Rowers League Finals - 90 Second Preview Available To Download





3rd February 2010 - Views: 1270

Over 420 crews from across Australia will take part in the Australian Surf Rowers League Series Finals – Navy Australian Open Titles.