Boating
Press Releases & Articles 36 - 40 of 67
Bia Victoria Has New Leadership Team





17th December 2009 - Views: 1406

he Boating Industry Association of Victoria (BIA) has elected a new president and vice-president to lead it into 2010. David Heyes has been elected President, with Andy Warner as Vice-President, both elected unopposed.
Museum Dive Team Confident It Has Found Historic Shipwreck Site





11th December 2009 - Views: 1219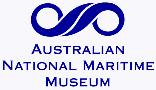 Australian National Maritime Museum divers are 'quietly confident' they have found the remains of a British cargo ship wrecked in dramatic circumstances on a remote reef 450 miles off the Queensland coast in 1803.
Dragon Boats Race At Penrith





10th December 2009 - Views: 1868 Dragon boat racing will return to the Sydney International Regatta Centre (SIRC) on Sunday 13 December for race three of the 2009/10 season.
New Direction For Summer Boat Show At Docklands





8th December 2009 - Views: 1317

Melbourne International Boat and Lifestyle Festival is back with a new name and a new direction in 2010.
Bia Victoria Honors Rod Smith With Life Membership





1st December 2009 - Views: 1524

BIA Victoria is pleased to announce Rod Smith as its newest life member after a unanimous decision by the BIA board of directors.