Boating
Press Releases & Articles 46 - 50 of 67
Port Plans Maintenance Dredging Program





12th November 2009 - Views: 1132 Port of Melbourne Corporation (PoMC) will commence maintenance dredging no earlier than Friday, 13 November in the Yarra and Maribyrnong Rivers and Hobsons Bay.
Maritime Museum Grant To Restore Deadeyes From Shipwrecked Queen Of Nat





10th November 2009 - Views: 1163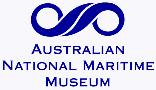 The vessel wrecked off Corrimal Beach on the 31 st May 1881 when its intoxicated captain is said to have mistaken the burning coal heaps of Mt Keira mine for the lights of Port Jackson.
National Maritime Museum Grant For Tuna Industry Icon Tacoma





3rd November 2009 - Views: 1188
As the city considers the tightening of international tuna fishing quotas, the old clipper is back in the spotlight as an historic icon. The Australian National Maritime Museum recently announced a grant to fund the digitisation of historic material associated with the city's most famous tuna clipper.
Debris Alert On Rivers





28th October 2009 - Views: 1208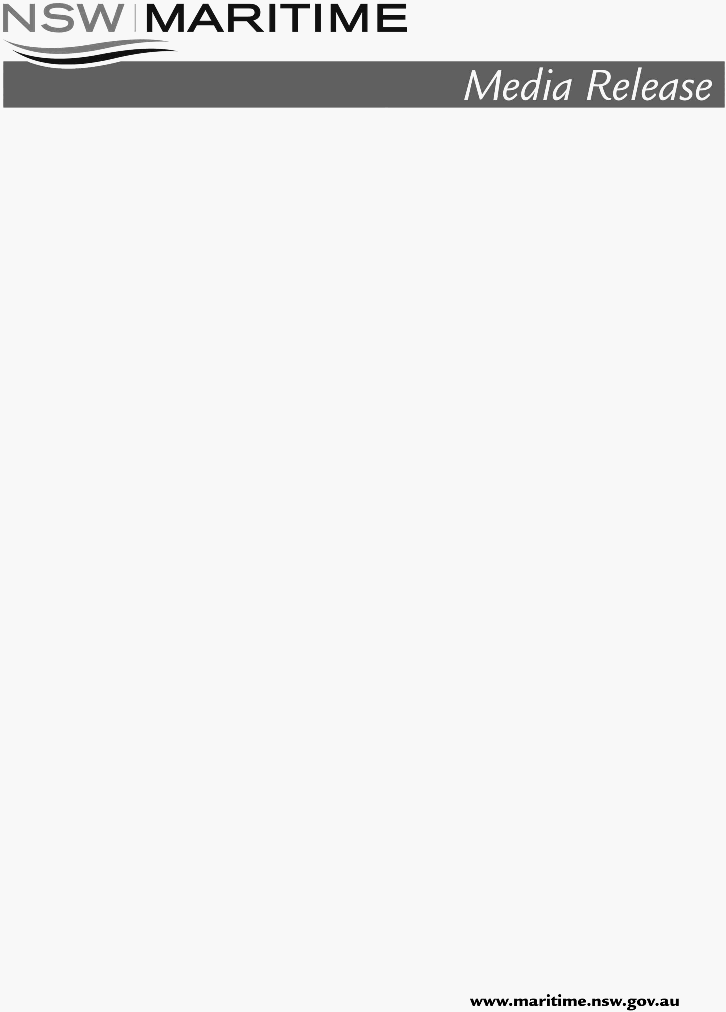 "NSW Maritime Boating Safety Officers will be inspecting the affected waterways over the coming days to assess the system of navigation markers and if any have been dislodged or washed away, they will be reinstated as soon as possible.
Fined For Overloading





25th October 2009 - Views: 1384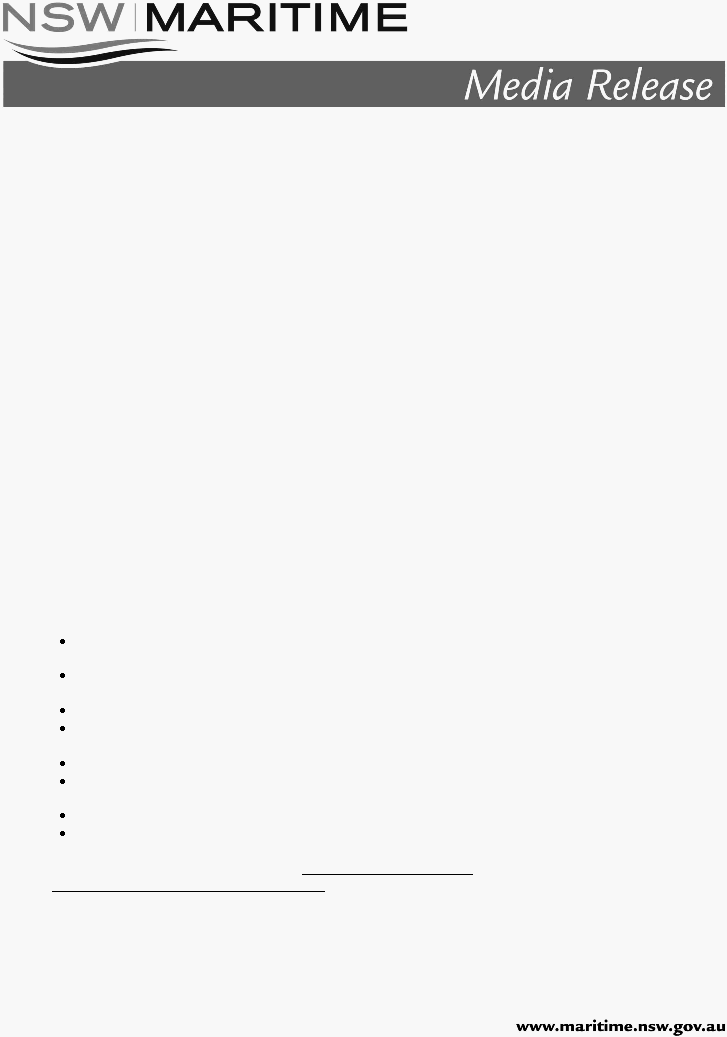 Overloading a boat with people and alcohol is a dangerous and unacceptable mix, according to NSW Maritime. Scott Kidd, Regional Manager for the Murray Inland today said a recent weekend incident just downstream of Moama highlighted the need for care and commonsense in the run up to the festive season.